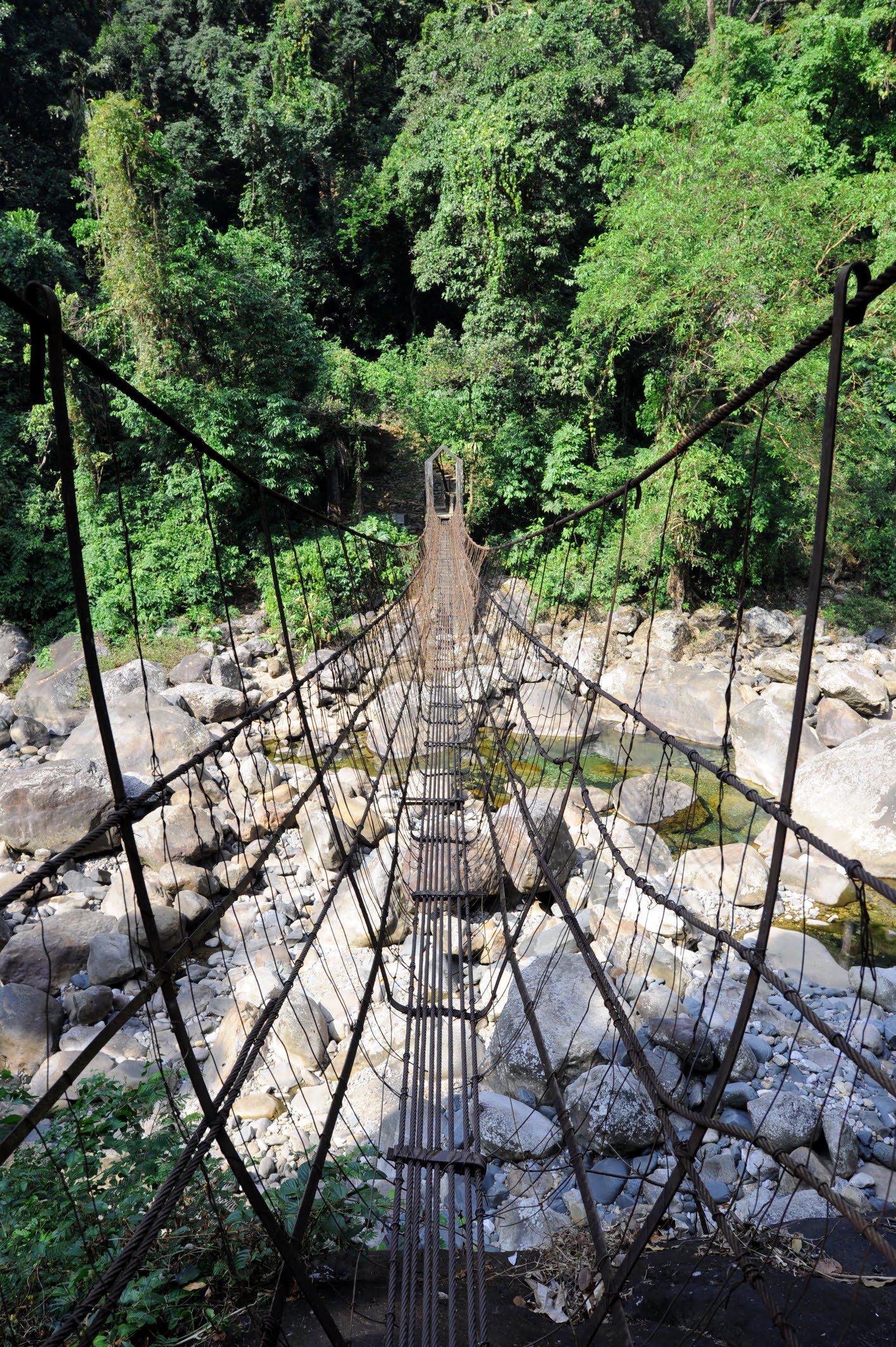 Popular MEGHALAYA Tour
From the preferences & likes received from our past travellers, we have curated their Feedbacks to give you an overview of the popular touring patterns in Meghalaya.
CAVING, TREKKING, CAMPING, ADVENTURE
0
REVIEWS | TESTIMONIALS
Client speak on various MEGHALAYA TOURS, post travelling with us
Thank you team meghalayatour.com! Your inputs & suggestions really made us discover the almost entire meghalaya (still I believe we missed some places). Rightly said & managed from your team, Shillong Cherrapunjee has decent accommodations but when it comes to other low profile parts of Meghalaya, accommodation is basic, but thanks to you for getting it done. Absolutely no regrets, no complaints & actually me & wify really enjoyed staying with the locals. Was indeed a great experience, thanks Abhijit.
Most things were alright on our tour, no regrets! But as I told you earlier, we are used to high-end luxury hotels & frankly we did not find the hotels matching to our expectation. You of course had clearly made us focus NOT to categorise as per STARS but still leaving RI KYNJAI (it was awesome), rest were a compromise! I am sure Meghalaya can come-up with exclusive destination specific resorts as it has such beautiful, exotic & surreal places. Anyhow no complaints as such, as overall Meghalaya is a must visit destination, thanks Abhijit!
Namaste Bonjour Abhi, Comment allez-vous, Ça va? 25 days in Northeast India, phew its heaven! We are back in France but does not seem to like anything here now. Assam, Meghalaya, Arunachal, Nagaland & Manipur, wish we could extend our holidays for a week 10 days more & covered Mizoram & Tripura too. Will of course send you a day-wise detailed feedback as desired by you, but just this quick note to let you know that the Hotels / Guides / Homestays / Trek to Live Bridge / 24X7 assistance from your team (wonder how do u manage it) + + + + everything was perfect (there were some delays/mismatches) but thats a part of the game, no complaints! Français & I are Indiaphile now, you were right "Northeast India is absolutely nostalgic" thank you so much for giving us this experience, bisous!
These 2 girls had a great time in Meghalaya, thanks Abhijit! Along with Dawki, Mawlynnong, Tura……the best was the Trek to the Double Decker Bridge…….its just mesmerising! Not only is the sight of Double Decker bridge amazing, but the trek is full of amazing surprises. Every 10 minutes, WOW is the only word that hits your mind! Going down was easy, but coming up we really gasped. Anyhow the whole trek is definitely worth is & your guide was really nice & he gave us some really good inputs on Meghalaya & its people. Hope we plan another trip, as 1 is simply not enough! Thank you Abhijit & meghalayatour.com.
2 Sisters Tour, visiting Assam & Meghalaya was indeed an experience! We agree that Northeast is a vast & thoroughly beautiful place, nature at its best. Well indeed, as you suggested we (now) agree that covering all 7 Sisters @ 1 go would be insane, for real experiences you need to break your tours in 3-4 parts to experience in-depth. We had an awesome time cruising on Brahmaputra, trekking the double-decker bridge & camping @ Dawki…..was incredible! Thanks a ton for all your valuable suggestions & streamlined tour operations. Manav & Mansi has sent their hugs to you…..Thnx Abhijit for this wonderful time!
Hey Abhijit, thanks for the most awesome trip of my life! Biking is my passion & had been planning for Meghalaya from ages, but finally glad I squared with you bro! U rightly said, going solo on bike is a must experience in heaven like meghalaya. People, food, nature everything is @ its best. Thanks again, next time as we spoke Arunachal but this time I shall be having 3 friends with me too!
Dear Abhijit, appreciate you & your team's effort in ensuring how does a family with 2 infants travel carefree in low-profile area of Northeast India. I should also not forget to mention each & every local person from Assam, Meghalaya & Arunachal made us feel as their family, absolutely warm….Northeast is so different & heart touching. Thanks for making us understand the difference in the facilities available & we were really prepared. Altogether a mesmerising & unforgettable experience, you really are the deserved Brother of your 7 Sisters !!!
I am a profound foodie & from the time we confirmed our tour with Parivaar India, have been requesting (rather nagging) them as I wanted to taste authentic local Meghalaya cuisine. While in Shillong on the 4th day of our tour, I get a call from Abhijit & he has already arranged our Lunch @ JADOH…….was true true Yummy! Thank you for keeping my word, me & family had a real good time @ Meghalaya!
We Love Meghalaya 💖 We Love 7 Sisters 💖 We Love to BLOG
Want to make the most of your visit to Meghalaya? From stunning waterfalls to magnificent sunrise spots to the craziest treks, do it all during

A common question coming from those who visit Meghalaya is how to get to the Double Decker living root bridges! The one of a kind
Keep hearing from us
For your daily dose of latest travel trends in Meghalaya, do subscribe now & we promise not to flood your mailbox 🙂 !
Meghalaya Tour Packages
Meghalaya is famous for being the wettest place in the world. Shilong is the capital city of Meghalaya and lies in the northeastern Himalayas. It has many lush green landscapes and picturesque surroundings. The state has always captured the heart of travellers. A Meghalaya package tour is a must if you want to experience the mesmerizing beauty of nature. This place has never failed to impress travellers during their Meghalaya Package tours.
Meghalaya Tourism: Best of Meghalaya
Meghalaya is home to an extraordinary diversity of people. The sightseeing in Meghalaya package tour includes plenty of suitable places for travellers of every age group. With several beautiful places and lots to do, the Meghalaya tour packages will cover everything needed to make your trip memorable.
A Meghalaya package tour will let you experience a lot more places and activities. We offer you the best Meghalaya Assam tour packages that will make your trip more wonderful.
The hotels and resorts that we introduce to you in our Meghalaya tour packages also provide you with warm hospitality. The state also shares its borders with the Bangladeshi divisions in the South.
Why visit Meghalaya?
Earlier, the state was a part of Assam. But in 1972, it became a full-fledged state. With the help of Meghalaya tourism packages, you will get to know about the state's wildlife treasures.
Meghalaya tourism is appreciated to be one of the most popular tourism among Northeast India's seven sisters. Our Meghalaya tourism packages from Mumbai have been making their place in the tourism industry due to their affordable range. 
Meghalaya tour packages allow you to experience wildlife's beauty by visiting its National parks and biosphere reserves.
The Nokrek National Park, situated in Meghalaya, is listed as the UNESCO'S Biosphere reserve.
The state also allows you to enjoy many water sports near Umiam Lake during your Meghalaya Package tours. The primary food crops of Meghalaya are Rice and Maize.
The tourists can enjoy rowboats, paddleboats, sailing, and much more during their Meghalaya Package tours. Meghalaya is also home to many fascinating caves.
Talking about the culture of Meghalaya, tourists can learn a lot about the various dance forms, festivals, and music fairs that are held all across the state in their Meghalaya tour packages.
The most important festival of the state is Wangala. It is a harvest festival that is celebrated by the Garo tribe of Meghalaya.
Meghalaya tourism is also famous for its handicrafts that are designed by its skilled tribal people.
The two main tribes of Meghalaya are Garo and Khasi. These tribes are famous for their weaving and handicraft skills. Thus, we also include a visit to the local markets in all our Meghalaya tourism packages from Mumbai. Also, the local people of Meghalaya are very cheerful and helpful. Couples will enjoy this romantic Meghalaya package tour because of its pleasant climate and adventurous activities.
You will experience one of the best days of your life during your Meghalaya Package tour.
When to visit Meghalaya?
The state is blessed with a moderate climate throughout the year. Tourists can plan their Meghalaya tour packages in any season. The state is home to many beaches where a tourist can sunbathe. The state also offers you many incredible locations for honeymoons, family tours, and solo ventures.
Meghalaya has many mid-range and low budget hotels for your accommodations. Meghalaya also is home to many species like red panda, gorillas, and gibbons. The temperature in the state rarely goes beyond 30 degrees Celsius. Therefore, the best time to plan Meghalaya tour packages could be between October to June. It would be best not to for Meghalaya tour packages during the monsoon season's peak.
Tourism guidelines for tourists who visit Meghalaya
Meghalaya is a destination that is full of many attractive destinations and cuisines. All the accommodation and transportation services during your Meghalaya tourism are very welcoming and comfortable.
According to his or her budget, a tourist can choose from various accommodation services with the help of our Meghalaya tourism packages. We will help you find the most reasonable and affordable options with our Meghalaya package tours to help you make a quick decision.
Here are a few guidelines that you must consider to enjoy your Meghalaya tourism package:
If you are planning to avail of the Meghalaya tour packages from Mumbai during the summers, make sure you are carrying an umbrella with you.
You can also bring with you a sunscreen lotion and sunglasses to protect your skin and eyes.
If you are not from India, ensure that you have enough Indian currency for your accommodation and transportation.
Always try to keep your money bag and other expensive stuff safe during your Meghalaya tourism.
Try to stay away from unauthorized or fake tourist agents during your Meghalaya tourism.
If you are not from India, keep your passports and other identification documents safe in your pocket.
It is always good to learn some local languages to better communicate with the local people. This will make your Meghalaya tour package more memorable.
Do not enter any unsafe or restricted area of the state.
Top destinations to visit in Meghalaya
Meghalaya means the "abode of clouds," and Meghalaya tourism is a paradise for all nature lovers. The state is bordered by Assam in the north and meets Bangladesh in the South.
Meghalaya is filled with huge hills and lakes. Therefore, there is no shortage of tourist places in Meghalaya. You can also experience cascading waterfalls and rivers in the state in your Meghalaya tour packages.
Various tourist destinations of the state are Shillong, Nongpoh, Baghmara, and Cherrapunjee.
The region of Meghalaya is mostly plateau. Thirty per cent of the area of the state is covered with forest and wildlife.
Cherrapunjee is famous for its heavy rainfall. The central place of attraction in Cherrapunjee is Double-decker Root Bridge.
The major tourist attraction during your Meghalaya tour package is the strawberry festival of Meghalaya. The state is also filled with many music lovers.
Why choose the Meghalaya tour packages for your holidays?
Our company can provide you with a lot of information about the latest travelling and tourism trends all around the country. We know the best and affordable prices for all the tourism activities in this state.
We are well-aware of all the popular attractions and destinations. Our Meghalaya tourism packages are well customized according to the budget and needs of the customer.
We will offer you the most comfortable and affordable Meghalaya package tours. We know what a customer wants in his or her Meghalaya tour packages, and therefore, we design our packages accordingly.
We will provide you with all the travel arrangements at affordable rates in Meghalaya. We are always ready to assist you in everything from the first day of your Meghalaya tourism package with us.
We make sure that you experience a hassle-free, memorable, and comfortable holiday with us. Our team will let you know all the Meghalaya tourism packages that come under your budget.
Meghalaya tourism packages provide you with many guided tours for your Meghalaya tourism package. We also know about the state's unsafe and restricted places, and therefore, we will inform you about them beforehand.
We appoint professional and experienced guides to assist you at every place during your Meghalaya tourism. You can trust us for a safe and secure Meghalaya tourism package.
The state is blessed with diverse cultures, wildlife diversity and sports, tribal festivals, and many other adventures that a person needs for a memorable North East India Tour  Package.